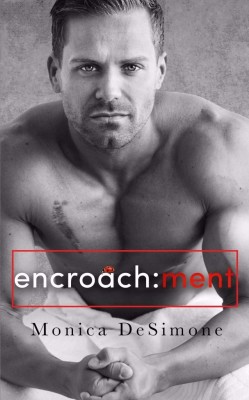 "THIS is how you write a second chance love story, with strong characters, supportive secondary characters, beautifully paced writing, sizzling steam, and just the right amount of push and pull to give the hero a run for his money. Second Half is everything I love about Second Chance romances and so much more.

The hero was strong, resilient, and successful. She didn't *NEED* a man to make her happy. And that spoke volumes to me. It was so refreshing reading about someone who had overcome advertisty and come out of it a better and more beautiful person.

The hero was amazing. Even thought I was mad a him for a little bit, he still brought the freaking swoon like nobody's business. And I knew sooner or later the heroine was going to give in. They were soulmates after all. 

I thought the love between them was completely true love and written like a professional who's been writing books for decades. Pick up this book if you haven't already! You won't be disappointed!
Autry's review posted at Guilty Pleasures Book Reviews

3.5 stars

When we first meet Zoey and Derrick, they are head over heels in love with each other; futures are planned with nothing in their way. Until Derrick goes pro and Zoey is shattered into a million pieces. We are told of Zoey's attempted suicide and her strong, sassy, independent nature. Battle after battle Zoey has fought back and become such a strong character, almost too much at times. As time goes on, Derrick reveals a crushing secret about their relationship causing Zoey to spiral backwards, into the dark consuming hole of depression. Leaving her to battle it alone this time is unacceptable to Derrick, he pulls through and becomes a man worthy of her love and affection, demanding she pulls through. 

The characters in Second Half are very complex characters. The main focus on Zoey and Derrick is always kept in the forefront; secondary characters are very well developed and play a large part in the novel. I could describe the characters as a loud, loving family formed through trials and tribulations. The plot was very fasted paced; and focused on some very difficult topics to talk about. There were times where I thought the feelings might have been a little impulsive, almost too easy to forgive or to let it slide. Overall, I did enjoy Second half, the characters were likable, somewhat relatable, my interest was held throughout the novel and I'm curious as to how the follow up novel plays out.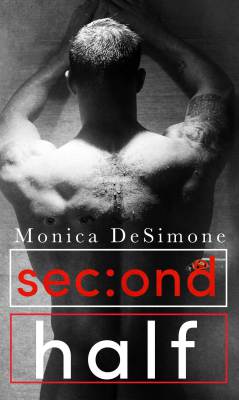 Autry - Guilty Pleasures Book Reviews
This was an AMAZING book! Couldn't put it down. Loved the characters. I laughed, I cried, and felt a connection to each character. Zoey and Derrick at fantastic. And the story line. I just loved it. I'm a lifelong fan!!! Can't wait for the rest of the series!